We Thirteeners are so excited today because it's the release of Renee Collins' book, RELIC! This book is so fantastic we can't wait for everyone else to be able to read it, too. Read this summary and you'll see why.
After a raging fire consumes her town and kills her parents, Maggie Davis is on her own to protect her younger sister and survive the best she can in the Colorado town of Burning Mesa. In Maggie's world, the bones of long-extinct magical creatures such as dragons and sirens are mined and traded for their residual magical elements, and harnessing these relics' powers allows the user to wield fire, turn invisible, or heal even the worst of injuries.
Working in a local saloon, Maggie befriends the spirited showgirl Adelaide and falls for the roguish cowboy Landon. But when she proves to have a particular skill at harnessing the relics' powers, Maggie is whisked away to the glamorous hacienda of Álvar Castilla, the wealthy young relic baron who runs Burning Mesa. Though his intentions aren't always clear, Álvar trains Maggie in the world of relic magic. But when the mysterious fires reappear in their neighboring towns, Maggie must discover who is channeling relic magic for evil before it's too late.
Relic is a thrilling adventure set in a wholly unique world, and a spell-binding story of love, trust, and the power of good.
Guys...THIS BOOK! Maggie is amazing and strong in the face of so much adversity. And the setting is fresh, visual and alive. Old west, cowboys, mesas and magic? YES PLEASE!
Here are some visuals that remind me of the feel of RELIC to get everyone in the mood.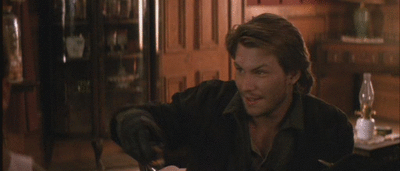 And, we really can't emphasize this enough...
hot cowboys!
Who ride horses!
And are oh so clean...yeah...yum.

All of this, AND MAGIC. So yeah...you need to get this book now! You can buy it at any of these links.
And just one more cowboy image to leave you with...
You are welcome.
Huge congratulations to Renee and Relic! We're so happy for you!